Smart manufacturing is the trend that many businesses are aiming for in Industry 4.0. With the goal of automating production and saving costs. As well as enhancing competitiveness. As more and more technologies realize that goal. Business and production activities gradually changed in response. So how has smart manufacturing affected the plastic industry? Let's find out with New Ocean!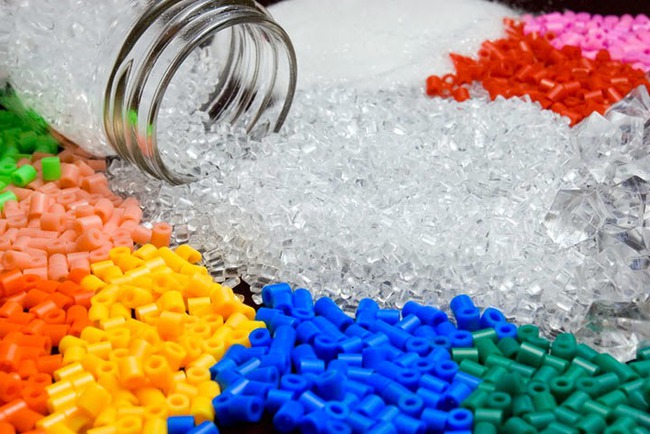 SMART PRODUCTION IN THE PLASTIC INDUSTRY
Plastics is the largest sector in the manufacturing industry. It is also the industry that focuses on technology investment and digital transformation the most. The convergence of 4.0 technology and the Industrial Internet of Things (IoT) has led to the development of the smart factory.
With the integration of IoT sensors into machines, manufacturers can collect production and condition data completely and quickly. From there, monitor the production process and execution progress in a real-time way. Help improve the efficiency of production management and equipment monitoring.
Smart production solutions in the plastic industry
Manufacturing Execution System
The use of a system capable of linking and sharing data from the production area to the factory management. This allows businesses to collect, process, analyze and store all data related to machines, establishing quality processes.
The MES consolidation solution cuts down on middleman operating costs. In addition, the establishment of MES system can flexibly respond to changes in the production process by applying high technology and modern information technology.
Helps speed up management, productivity. Facilitate the consolidation of information. Improve product quality through each stage. Besides, the system also responds to flexible changes of the business environment. Simultaneously give the most accurate decision information, quickly control in time.
MES allows to retrieve information about orders. Inventory as well as costs incurred. This helps businesses control revenue as well as profit more accurately.
Machine Management System
MMS optimizes maintenance efficiency. Through the scientific creation of a preventive maintenance plan, downtime in production is minimized. Reduce labor costs for maintenance and repair of machinery failures due to infrequent maintenance.
Improve maintenance efficiency, prolong machine life. Besides, increase production productivity thanks to the analysis of machine performance. From there, make appropriate improvements.
Set up a process to monitor the status of production equipment at each production line, equipment maintenance, equipment failure, etc.
Energy Management System
EMS is used to track analytics and understand energy consumption in factories. To propose measures to improve energy efficiency.
Different from paper energy management solution. Software power management enables real-time automatic data updates. As a result, reports are templated and delivered in seconds.
AI and Machine Learning
In addition to data collection and analysis, "Smart Plastic Factory" can fully use AI to automatically learn like a real employee. With this support, the factory will have a system that adapts to changes through the process of monitoring, management and inspection. Thereby meeting the flexible requirements of the plastic industry.
New Ocean's force of choosing smart production solutions in the plastic industry
If you are looking for a companion in your plant modernization process, New Ocean is the perfect choice.
New Ocean confidently brings intelligent production automation solutions to your factory: MES production management system: comprehensive monitoring of all aspects of the production process (inventory, materials, machinery maintenance,…) and is a solution to manage product quality, optimize production processes and improve business efficiency. Along with other smart manufacturing solutions..
Contact us for more solutions to optimize your plant management.