1. CCS . supplier introduction
CCS supplier is a leading company with leading market share in Japan and abroad in the field of lighting equipment, LED image processing lights. .
The company was founded in 1993. And has become an industry leader with quality products. Accumulate more than 50,000 embryo images taken. Offers design development and manufacturing over 10,000 pieces of custom luminaires.
2. Why New Ocean recommends CCS products
CCS products are thoroughly tested throughout product design and manufacturing planning. Besides also implementing strict quality control from equipment selection until production inspection and shipping.
In addition, CCS also ensures traceability of each component, assembly of measurement results. As well as other aspects of the product. Aim to create a system that can provide customer support immediately and after the product reaches the customer.
Currently CCS is making commitments in new business areas. Includes development of LEDs, which provide high quality lighting with outstanding product features. With the desire to bring inspiring light.
New Ocean solutions when equipped with CCS lighting fixtures will produce the highest quality results. Provide the most perfect solution for customers.
3. Product
Machine vision applications
Includes different types of lights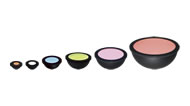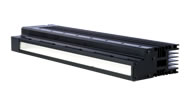 UV Irradiation Devices
LED natural light
CCS natural light LEDs use purple excitation. Includes all wavelengths of the visible image from violet to red. Capable of wide illumination.
CCS – The place to provide the most reliable quality lighting products to customers.
Please contact us to learn more about products as well as solutions to give your business the most perfect lighting solution environment.